A Writer's Life: Courtney Walsh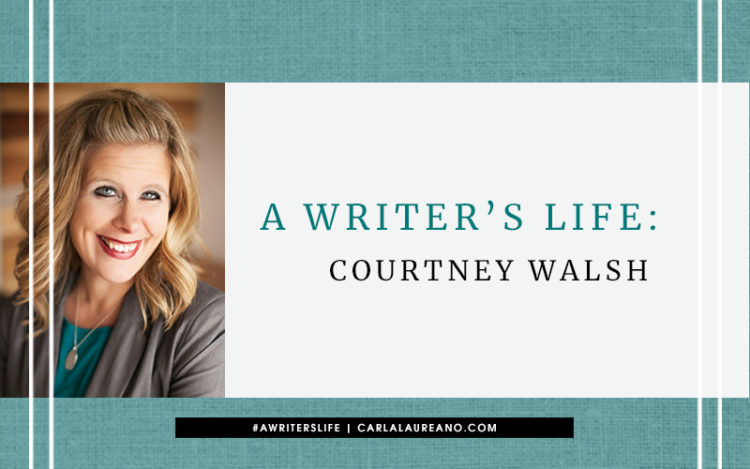 Today I'm thrilled to welcome my friend and fellow Tyndale author, Courtney Walsh. I'm honestly not sure if Courtney and I have ever met in person–we seem to know each other so well that it's weird to think we might never have been face to face–but I have the greatest respect for her. Not only is she a wife, mother, and full-time writer, she's also the co-owner of a theater company in her Illinois hometown! Basically, if you look up the phrase "hands full" in the dictionary, you'd find Courtney's picture. But she's obviously doing something right, because her books have hit the New York Times and USA Today bestseller lists, and they happen to be among my favorite reads every year.
Now I'm going to turn the blog over to Courtney as she talks about the five step writing process that gets her from idea to done.
The Process of Writing… and Making It Your Own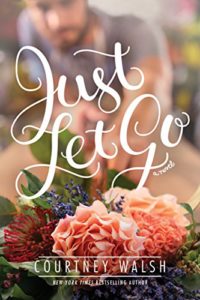 When I first started writing, I spent so much time researching writing. I read everything I could about the process of writing, but the one thing I really wanted (and never found) was the magic formula to making a book come to life.
I thought if I read exactly how other authors did it, I'd be able to plug myself into one of their processes and suddenly I'd have a book. Now, nine novels later, I wonder what I was thinking. What I've learned is that every writer has his or her own process…and the only way to discover it is to write.
While some writers sit down and plot out every chapter of their books, I learned very quickly that doesn't work for me, and honestly, it took a lot of the joy out of writing. With any creative endeavor, trying to force any part of it is a recipe for frustration. While writing is work, I also want it to be fun, and frustration is never fun.
After much trial and error, I've finally come up with a system that works for me.
1. The idea.
Every one of my books has started as a germ of an idea—whether it's the title or the theme or even just the character's name, that's where it starts. The great thing is that an idea can come to you at any time, so keep your eyes and ears open for one little thing to pique your interest, to make you ask "What if…?" and that simple question can lead to a whole novel.
2. Engage imagination.
Once you have the idea, the fun begins. The brainstorming. The imagining. The dreaming. I'm fortunate enough to have two writer friends who will kick around ideas or untangle knots with me. This is where I get my loose outline—I never have all the blanks filled in, but I enjoy this process of asking "What if?" I've learned to ignore the first, second and third idea that hits me and dig deeper and deeper to where the gold of the story really is…the most obvious choice is rarely best.
3. Butt in chair.
This is the stage where I really wish for that magic formula, but alas, there's really no easy way to write a book. The only thing you can do is sit your butt in the chair and write. The way I work is to take the approximate number of words my book will have (around 95K-100K) divided by the number of weeks I have until my deadline. (Oh my gosh, MATH! My brain hurts!) and then I divide the number of days I'm writing each week and end up with a daily word count goal. This is huge for me because I need the daily goal to help keep me on task. Even if you don't have a publisher-given deadline, try giving yourself a deadline to keep yourself on task. There's something wonderful about a deadline.
4. Stave off self-doubt
I was at a writer's conference several years ago when someone said "don't get it right, get it written." The ways in which that phrase has helped me are too many to count. I guess there may be authors out there who think their writing is flawless from the very start, but if there are, I've never met them. Instead, most authors are plowing through mounds of self-doubt, and they do this not because they have special powers but because they (we) know it's the only way to finish a book. Here's the truth—your first draft may be a hot mess, but that's okay. You'll never be able to fix words that haven't been written. So, get it down and fix it later.
5. Prepare to edit. Over and over again
For a long time, the thing that kept me from writing a book was the fact that I couldn't fathom rewriting it. I couldn't figure out how all the puzzle pieces would fit together, and I let myself get totally overwhelmed by the idea. Now I know that rewriting is a crucial and important part of the process. Because the first draft is so haphazard, you have to clean it up—and if you've got a tiny bit of crazy, this may become your favorite part of the process.
Throughout each step of my writing process, I try to keep my mind open to ideas that may hit me along the way. I've been known to take a half-written novel and completely start over (on deadline) because the idea that came in the writing was better than the one I'd sketched out in my mind. This is never wasted work—it's all part of finding the story—so I've learned to accept (with some angst) that this is the way I create.
Oh, and there's a high amount of whining to my husband that I've completely forgotten how to write a book, my idea is really stupid or I have no idea what the point is… eventually, it all makes sense and it's all worth it when that book hits the shelves.
Are you a writer? I'd love to hear about your process…is it pretty much the same as mine, very different or are you still waiting to find what works for you?
Courtney Walsh is a New York Times and USA Today bestselling novelist as well as an artist, theater director and playwright. She is the author of the Sweethaven series—including A Sweethaven Summer, which was a Carol Award finalist in the debut author category—as well as the small-town romances Paper Hearts, Change of Heart, Just Look Up and Just Let Go. Things Left Unsaid (October 2018) is her ninth novel. She lives in Illinois, where she and her husband own a performing-arts studio and youth theater. They have three children. Visit Courtney online at www.courtneywalshwrites.com.