#2MinBookReview: Jane of Austin by Hillary Manton Lodge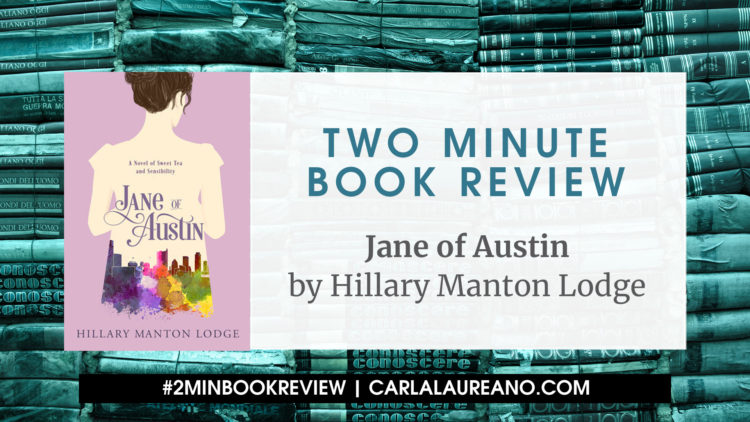 Hello, friends! I know I normally do video reviews for my #2MinBookReview, but I'm trying to finish up the rough draft of the third book in the Supper Club series to the tune of 50,000 words in two weeks… so I can barely put together two thoughts on video right now… and they probably wouldn't be related.
However, I didn't want to let a week go by without sharing my newest discovery…one that could probably be a #TBT post while we're at at. If you missed this 2017 release, you're going to want to circle back and check out Hillary Manton Lodge's Jane of Austin. A contemporary retelling of Sense and Sensibility, with a lot of other Austen references thrown in, it's a charming story about changing directions and finding love in the most unexpected places. And tea. Lots of tea.
You don't have to be an Austen fan to enjoy this story, but if you have some familiarity with Sense and Sensibility, you'll enjoy identifying parallel characters and predicting how the outcome is going to shake out with a Texas twist. For myself, I'm always happy to see another version of Colonel Brandon, who has always been one of my favorite Austen movie heroes because… hello, Alan Rickman. Captain Callum Beckett may not have the dreamy British accent, but he's got the quiet composure and heroic nature that we love in the original, even if it takes Jane a while to see through the dastardly John Willoughby, ahem, I mean Sean Willis.
If you're looking for a light, charming, and clean read this weekend, make a cup of tea, pull up a comfy chair, and check out Jane of Austin.