Looking for a getaway without leaving the comfort of your home this long weekend?
Five Days in Skye
is on sale for $0.99 across all platforms through Monday only! To see buying options, please visit the
book page on David C. Cook
or find it at your favorite e-book retailer.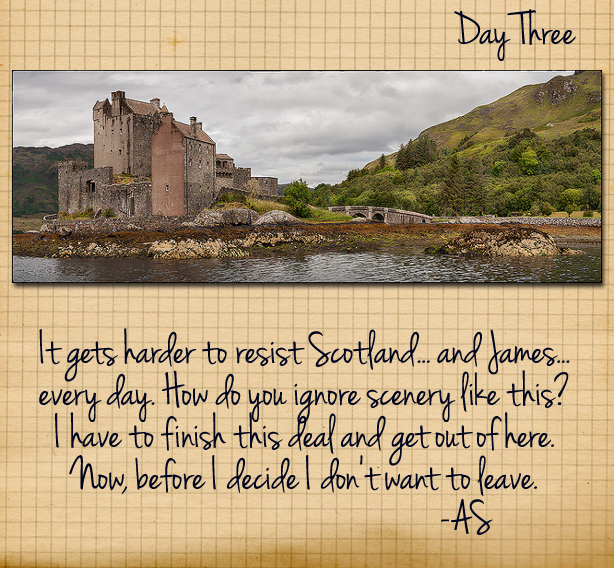 Her spirits rose as they stepped onto the long stone walkway. Wind buffeted them on the exposed path, and she let herself move a little closer to him for warmth as they peered off the side at the tidewaters.
"I love old places," she said. "They have weight to them. Sometimes New York feels so transitory. Even London with all its history doesn't have the same feel as Scotland."
"The cities are too busy." He shifted so he blocked some of the wind for her. "The quiet is deep here."
She glanced up at him, surprised by how well he understood her thoughts. "That's exactly what it is. Deep quiet." For a man who surrounded himself with the trappings of a city life, he was remarkably comfortable with the quiet.
- From Five Days in Skye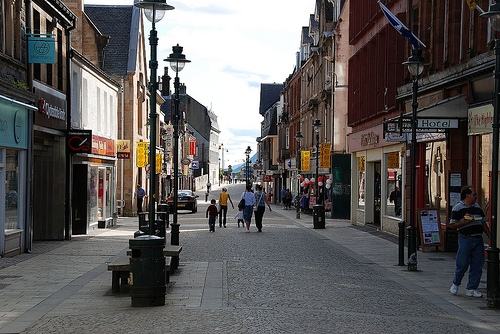 Fort William is a charming city in the Northwest part of Scotland and also the second largest settlement in the Highlands. Located on the banks of Loch Linnhe and known as the gateway to Ben Nevis (the highest mountain in Britain) with its associated outdoor activities, it's also a popular tourist destination. This is a view of Fort William High Street, the main shopping thoroughfare.
Photo by IK's World Trip
There's a reason why Eilean Donan castle is the most photographed castle in Scotland: it's stunning. It has a long history of changing hands during wars and conflicts, and it was almost completely destroyed by British forces in 1719 when Spanish soldiers occupied it during the last failed Jacobite uprising. Lt. Col. John MacRae-Gilstrap rebuilt the castle between 1911 and 1932, including the arched footbridge that is one of its most recognizable features. It has been featured in the movies Highlander, Entrapment, and Elizabeth: The Golden Age, among others. (I recommend liking Eilean Donan's Facebook page for gorgeous visitor photos each day.)
Photo by flickrtickr2009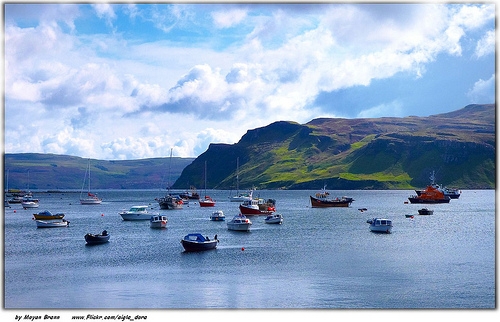 Portree is the largest town on the Isle of Skye, and the location of the island's only high school. The name Portree comes from the Scottish Gaelic Port Righ, which means King's Port, supposedly after a visit from King James V. But some speculation says it comes from Port Ruigheadh, meaning "slope harbor." James and Andrea enjoy this view from the restaurant on her third day in Skye.
Photo by Moyan Brenn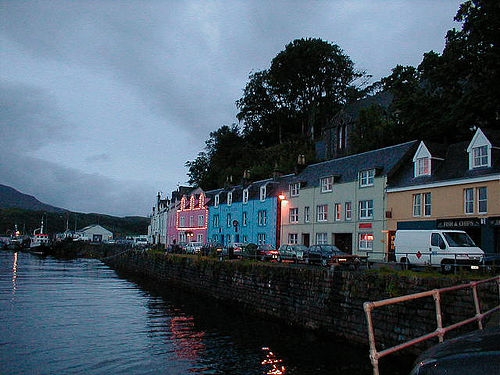 A lovely shot of the small row of buildings in which I set the fictional Port Righ Seafood Restaurant. Port Righ Seafood was actually based on the Harbor View Seafood Restaurant, which while humbly decorated, features fresh wild caught seafood from Portree's own harbor and nearby locations on Skye.
Photo by Bethany Nowviskie
Think these photos are incredible? Even more coming. Check back tomorrow for a peek at Andrea's fourth day in Skye.